Akifumi Inoue
―――――
Flutist
AKI
fumi Inoue, born in 1949, began studying the flute at the age of 11
.
ln 1979, he discontinued his musical activities as a flute instructer of Suzuki Method in Japan, and went to USA to study with Marcel Moyse
.
After studying with Moyse for two and half years
,
he left USA for Europe to enter the Winterthur Music Conservatory
.
ln the summer of 1982, he went to Assisi
(
ItaIy
)
to perform at the Music Festival there
.
ln the autumn of the same year, he went to England to continue his study with William Bennett and Trevor Wye
.
He spent two years in England performing and teaching in and around London
.
ln 1984 he came back to Japan to continue his musical activities both performing and teaching
.
He is the translator of "Practice Books for the Flute" by Trevor Wye, and also the advisor of MATEKI FLUTE.
In 1992 he started the duo with his wife Mami Inoue, the pianist.
 as an advisor of MATEKI FLUTE in Warsaw    duo with Mami Inoue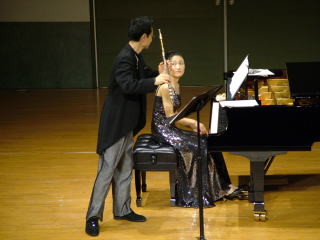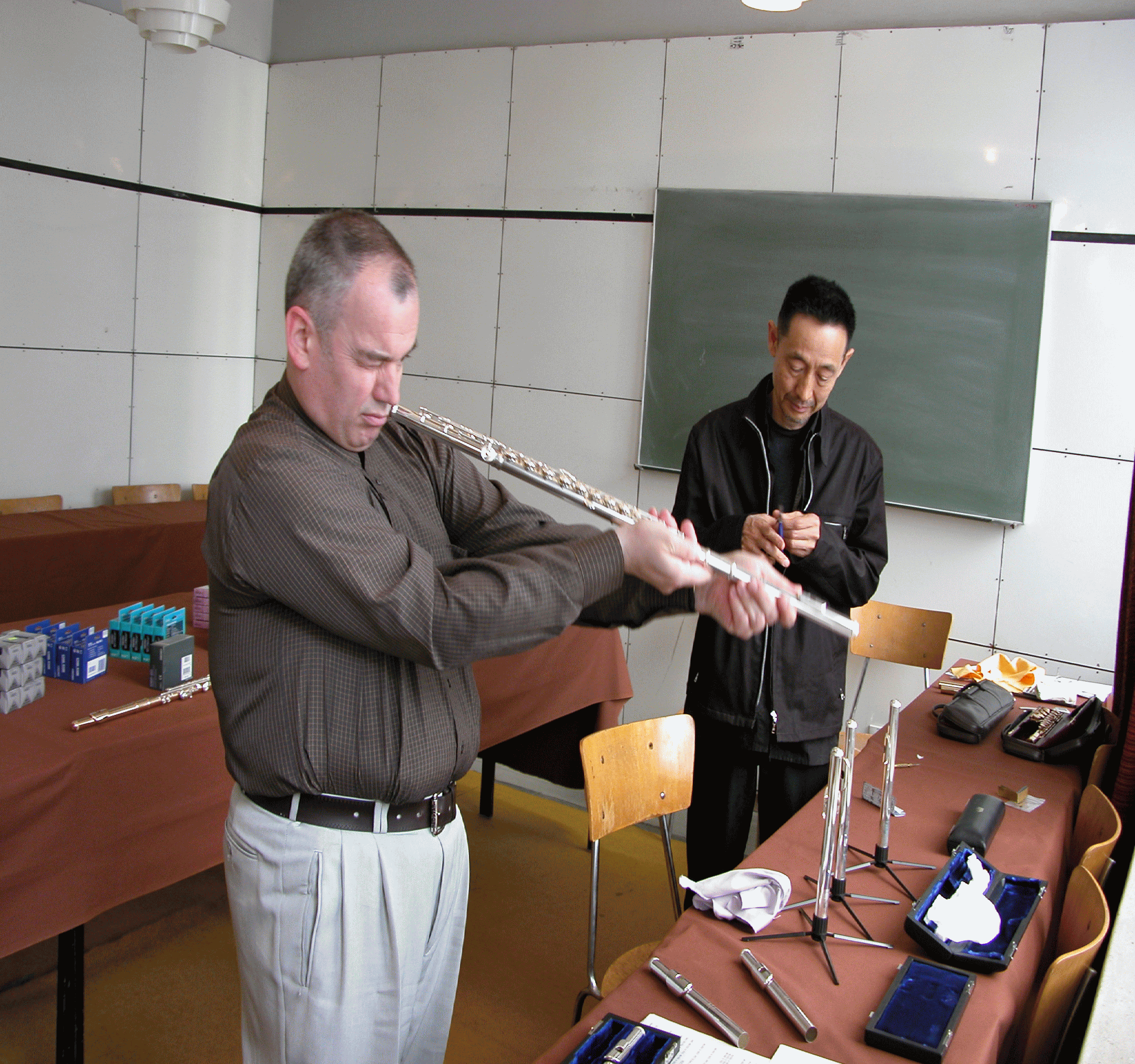 AKIfumi INOUE taught flute in USA, Switzerland, UK and YOKOTA Air Base in Japan.
Now, he teaches at his own studio and Bechstein salon in Hamamatsucho.
His concert at Kioi Hall (Tokyo) in 2011.